Omnicomm Configurator
1. Connect the terminal to a PC using a USB cable
2. Install and run Omnicomm Configurator. A window will open: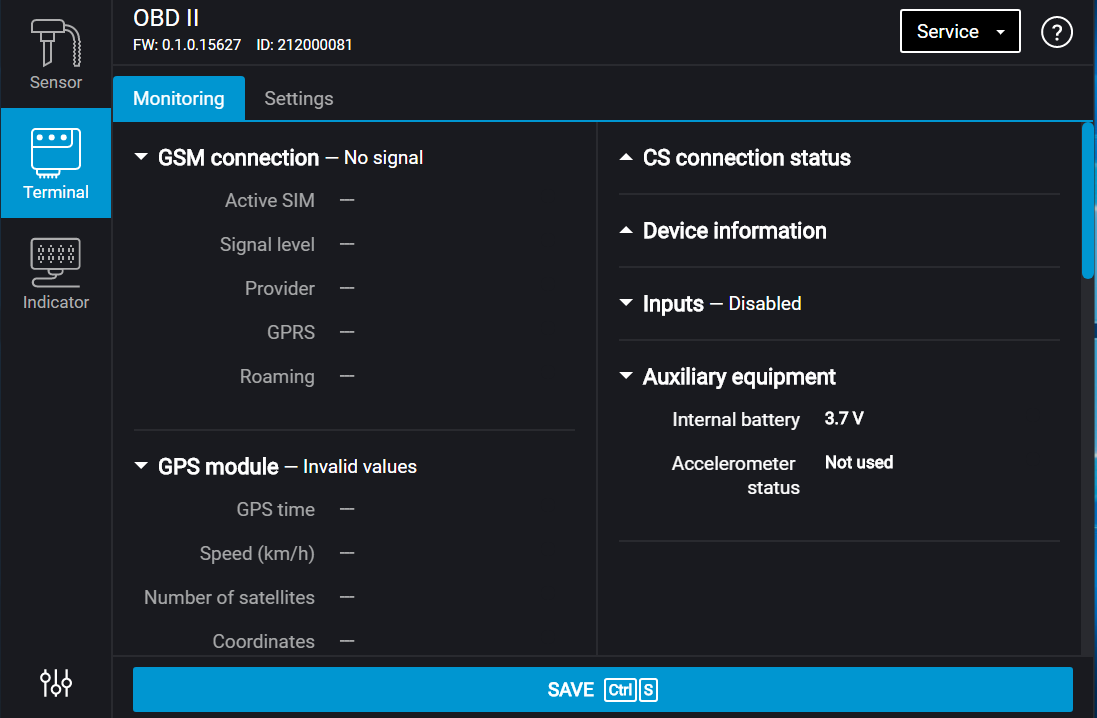 3. Select equipment – "Terminal".
List of parameters shown in advanced mode only:
In the "Communication" section:
Data acquisition and transmission blocking

Communication Server No. 2 connection settings

GSM and SMS communication parameters

Roaming connection parameters

Roaming parameters
In the "Auxiliary Equipment" section:
In the "OBD" section:
Service IDs (SIDs) and parameter IDs (PIDs) defined by SAE J1979
The "Driving control" section.
After setting OBDII to ensure IP52 protection, apply the OBDII protective sticker, including in the delivery set.