SIM Card and SD Card Inserting
1. To unlock the SIM and SD card slots, insert the locking key into the lock slot, then turn the key clockwise and back counterclockwise.
Before SIM card inserting disable PIN request at activation. In order to do it insert the card in any cell phone and disable PIN request, according to the cell phone operating instruction.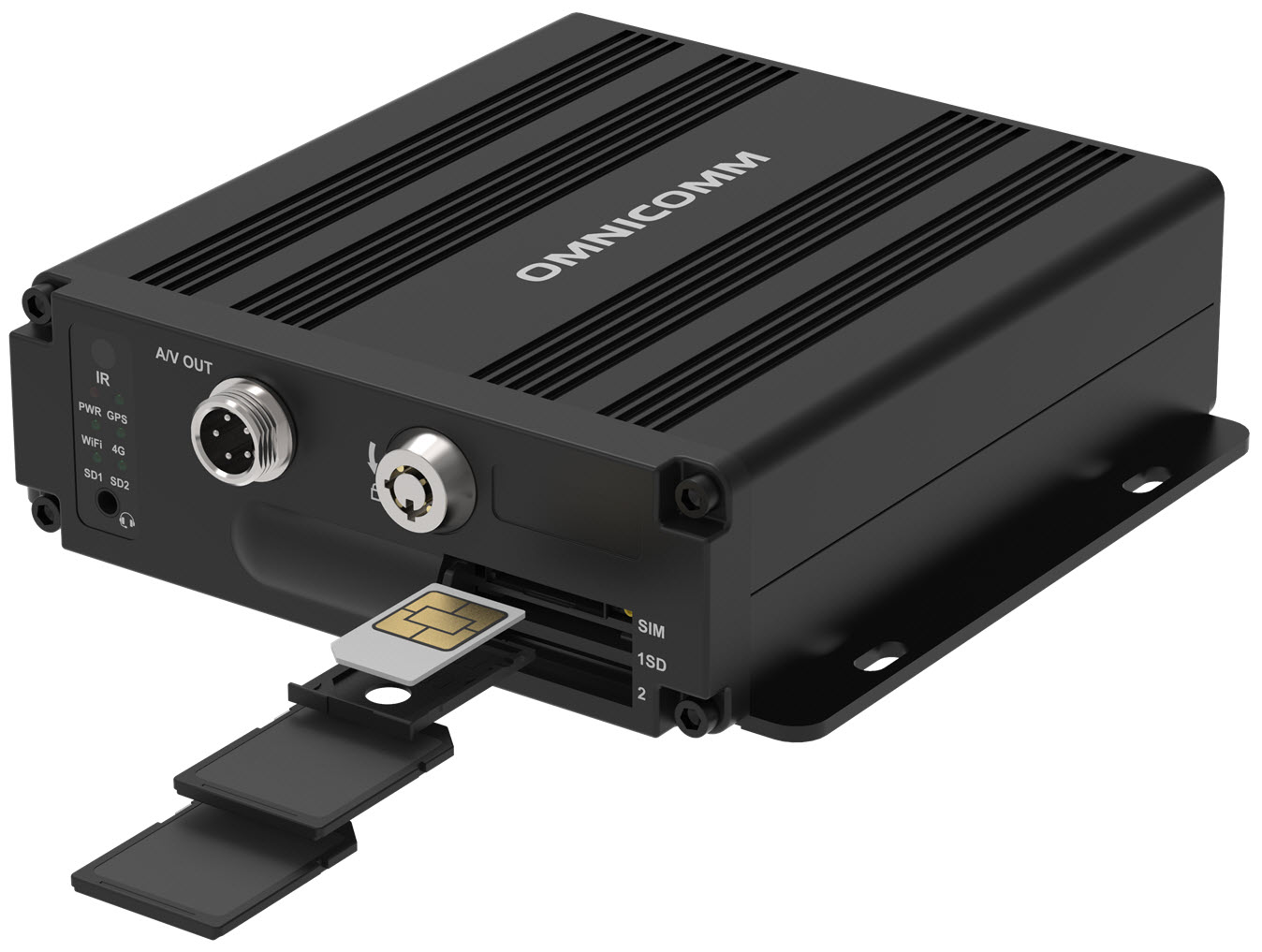 How to insert the SIM card:
1. Using a sharp-pointed object press the button at the SIM1 connector side. The SIM card holder will eject
2. Remove the SIM card holder from the connector slots and insert the SIM card into it with contact pieces up
3. Insert the SIM card holder in the connector slots:
Insert the SD cards in the respective SD1 and SD2 slots
When installing the SD cards, the Omnicomm OKO power must be switched off.
Omnicomm OKO Light video recorder supports SD cards up to 512 Gb.
A list of recommended SD cards:
Kingston SDR/128GB SDXC A1, V30, UHS-I Class 3 , Class 10

Kingston SDR/256GB SDXC A1, V30, UHS-I Class 3 , Class 10

Transcend TS128GSDXC10U1 SDXC/SDHC Class 10 UHS-I 600x (Ultimate)