Setting Overview
Omnicomm OKO video terminals may be configured in two ways:
In Omnicomm Configurator when the video terminal is connected to a PC

In the Remote Configuration Server (RCS) – remotely
Initial video terminal setting shall be carried out in Omnicomm Configurator.
Omnicomm Configurator
1. Connect the video terminal to a PC using a Mini USB - USB cable
2. Install and run Omnicomm Configurator. A window will open: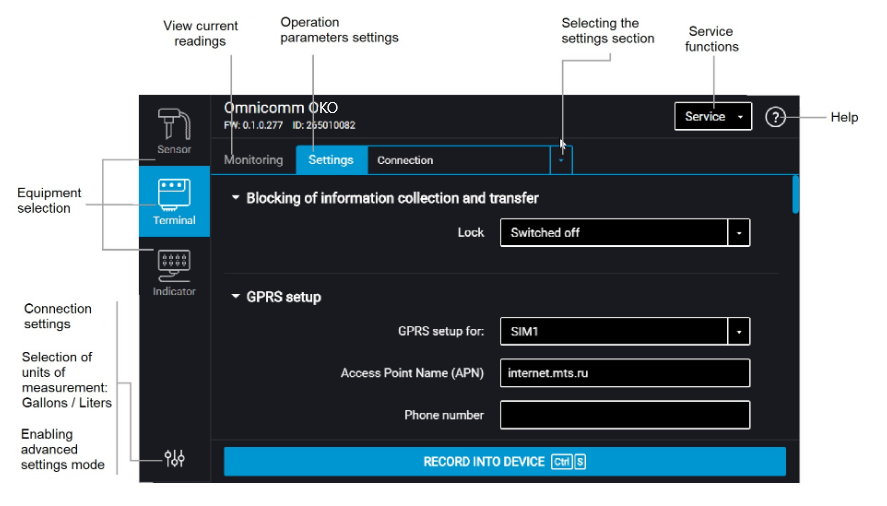 3. Select equipment – "Terminal".
Restart the Omnicomm OKO video terminal after the setting up completion.
Remote Configuration Server (RCS)
To connect to the configuration server, open the browser and in its address bar enter the address http://config.omnicomm.ru:9911/#en. A window will open: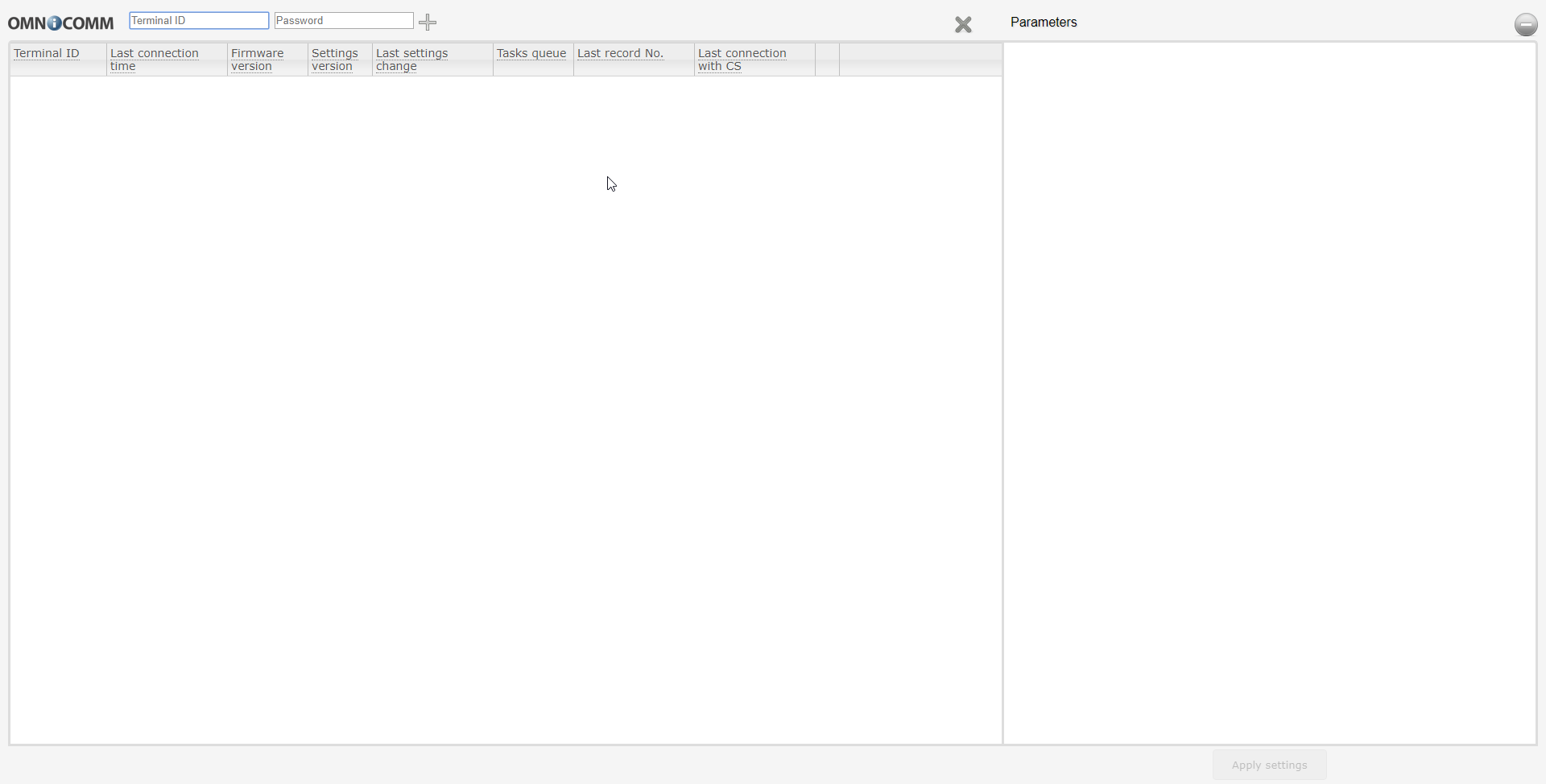 To add video terminals:
In the "Terminal ID" field enter the video terminal identification number

In the "Password" field enter the password set in the video terminal during its setting using Omnicomm Configurator

Press the "+" button