Vehicle fleet with driver identification
In this case, we look at vehicle monitoring. The Omnicomm ICON display provides driver identification via RFID cards. Two identification options are available: Applying or Retention of RFID cards. For identification through retention, you will need to acquire an RFID card holder.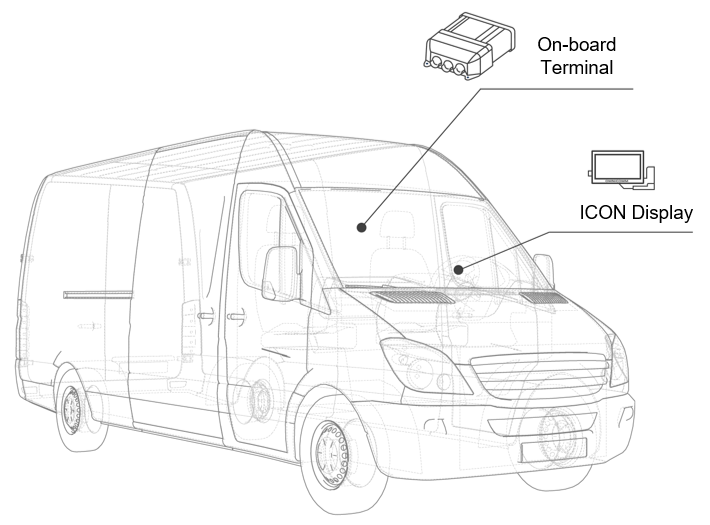 Use:

When using a card that was not registered during the terminal configuration, access to the Omnicomm ICON display will be forbidden: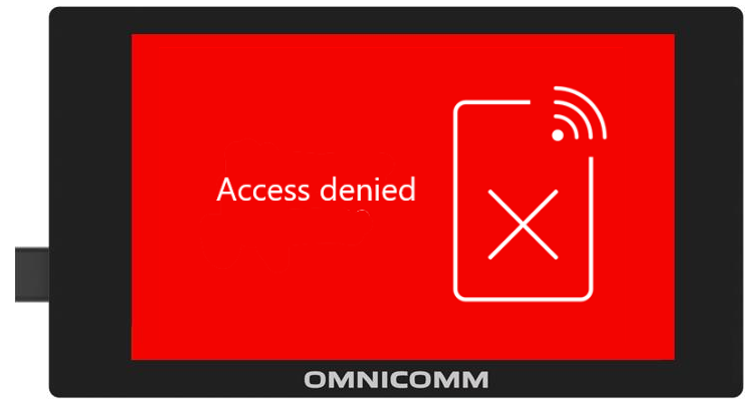 Equipment:
Omnicomm ICON Display

ID card

On-board terminal
Connection:
The diagram example of equipment connection is given for the Omnicomm Optim terminal. To connect to an Omnicomm terminal of a different model, see diagrams in the Connection section.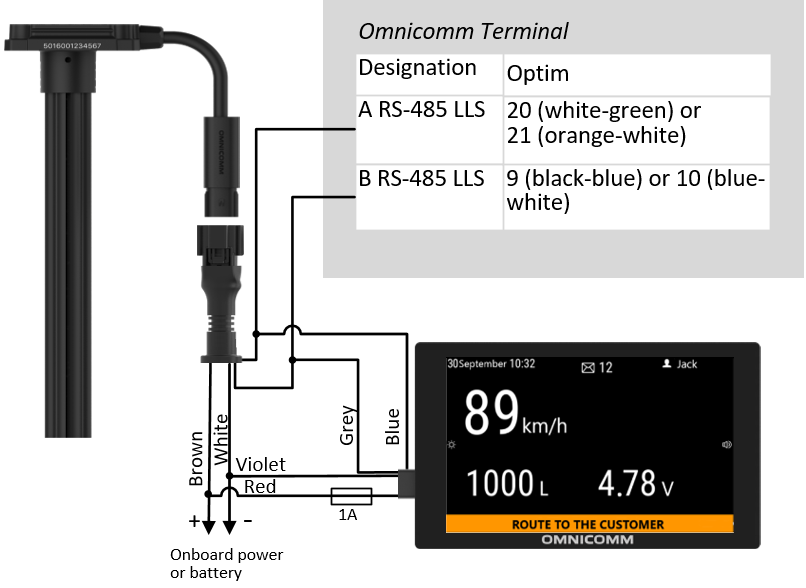 Configuration:
Omnicomm Terminal configuration
Run Omnicomm Configurator.
Select equipment – Terminal.
In the "Settings" tab select the "ICON" section from the list.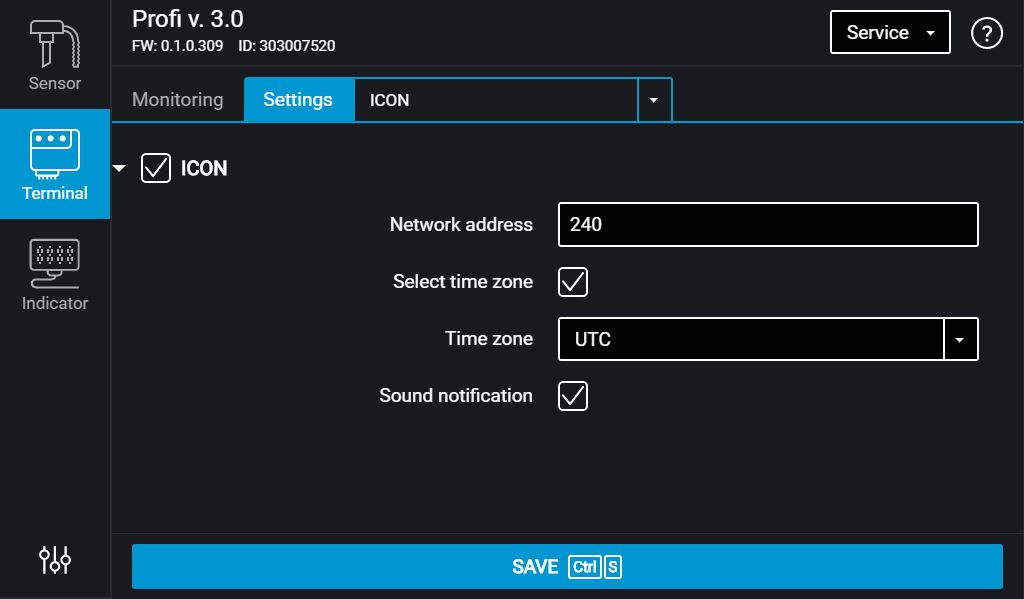 "ICON" – check the box to display the data from the terminal on the Omnicomm ICON display
"Network address" – select the display network address. Possible values: from 7 to 254

"Select the time zone" - check the box to select your time zone relative to UTC. The time zone value is used when an automatic registration of time zones is not required
"Time zone" – select the time zone
"Sound notification" - check the box to enable sound notifications when the terminal registers a new event, as specified during the terminal's setup
In the "Settings" tab select the "Identification" section from the list.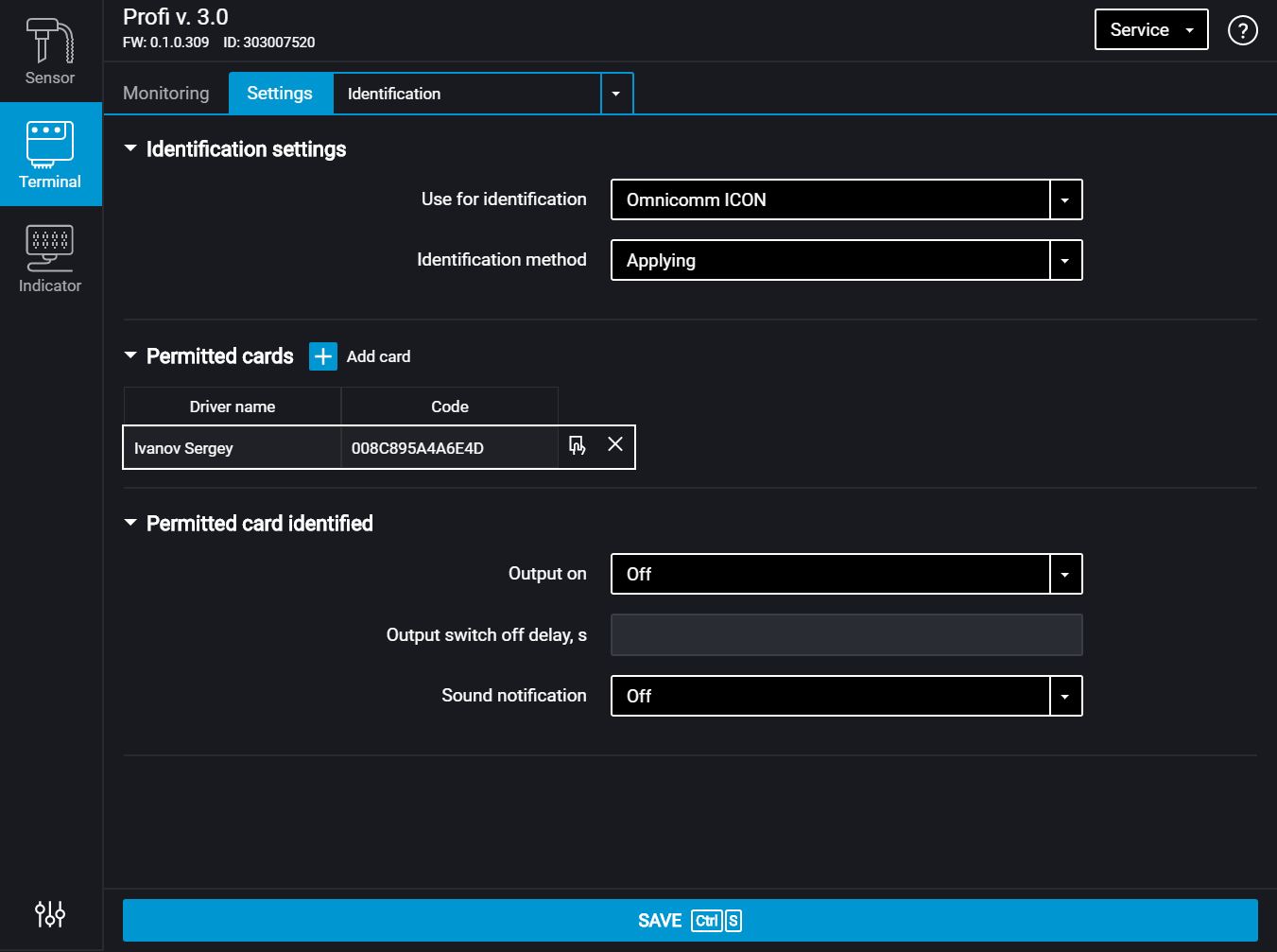 "Use for identification" – select the identification method "Omnicomm ICON".
"Identification method" – select the method of identification. Possible options:
"Applying" – the identification is performed when a card is applied for the period of time specified in the parameter "Key/card identification time".

"Retention" – identification is performed by holding the card on the reader. This method is applied for identification via Omnicomm ICON display using the cardholder.
"Card identification duration" – specify the time value when a card is applied, after which will be enabled the second digital output of the terminal. Possible values: from 0 to 60 seconds.
In the "Permitted cards" section, click on "Add card" and enter the numbers of the cards which, when applied, will turn on the second discrete output. For automatic reading of the card number, connect Omnicomm ICON display to the terminal, switch on the readout mode and apply card.
Enter the identification number of the RFID card without the last two digits.For example, for the card no. 8С895А4А6Е4D80 the number 8С895А4А6Е4D is indicated.