Installing a Protective Sealing on the Product
Installation of the seal is intended only for the products fixed with the help of bolts.
1) Overlap the holes of the inner ratchet with external holes of the seal.
2) Pass the sealing wire through the holes in two bolts, wrap the wire around the metal hose as it is shown in the figure (Figure 23), and pass the ends of the wire through the holes of the seal.
3) Spin the wire by rotating the handle of the ratchet clockwise to achieve complete tension.
4) Break off the ratchet handle.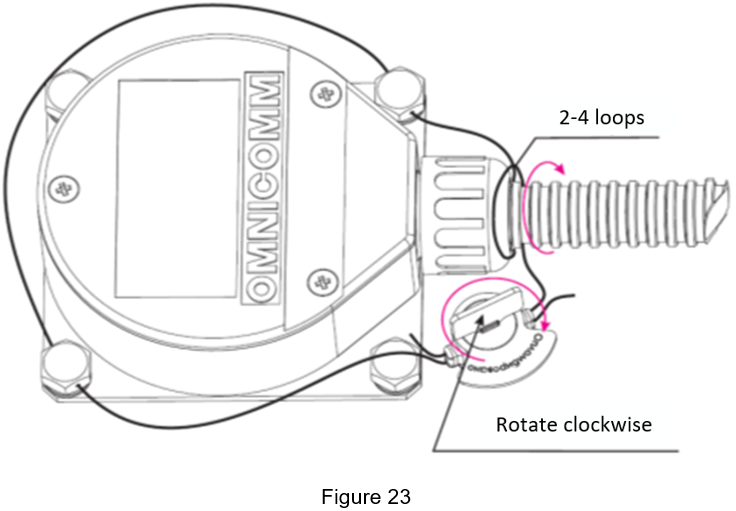 For Omnicomm LLS 20230 sensors the bolt or self-tapping screw may be sealed: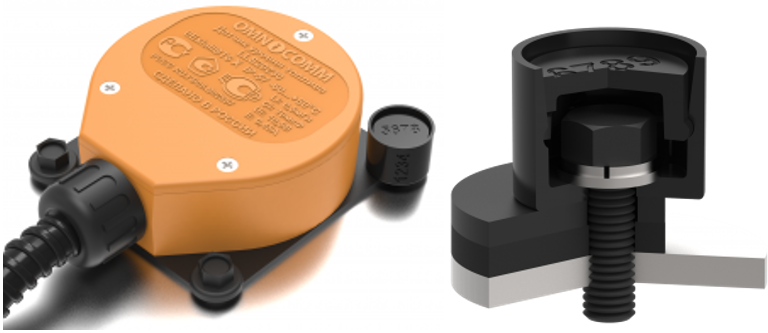 Install the bolt or self-tapping screw through a hole in the seal

Close the seal cover with a snap

Add the seal and cover numbers to the report
Installing Protective Sealings on Connectors